"She had the eye of a horse-trader which she applied as a photographer and as this Company's lighting director. She was discerning, clever, and full of funny stories about Sybil."
Joan Ehemann Stone, dancer, Sybil Shearer Company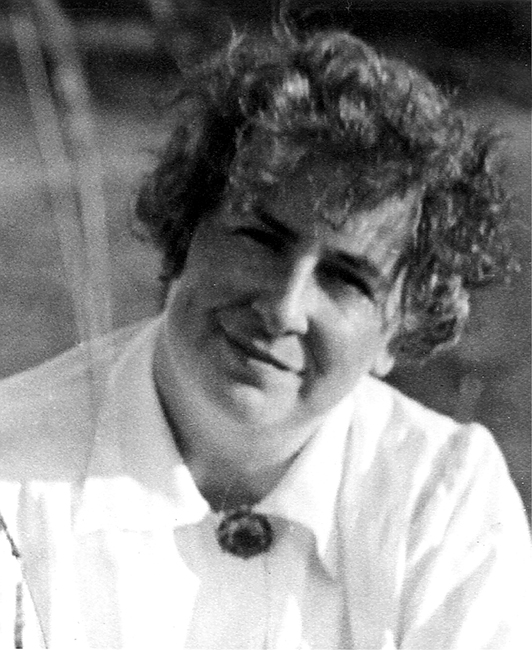 CHICAGO, 1942 – 1984
In the fall of 1942, Helen's and Bob's lives were about to change. Helen was approaching the prime of her career and, as always, was alert to the comings and goings of interesting people in Chicago. Sybil Shearer, then thirty, had left New York and had been in Chicago less than a month when it was announced that she would give a lecture-demonstration at the Dance Council of Chicago. Helen decided to attend, and the two met. Before long, they began a forty-year artistic collaboration.
Helen's portrait work continued, but gradually Sybil became her primary subject. Besides lighting Sybil's productions and sometimes designing costumes, Helen eventually took over the complete management of Sybil's performances, publicity, travel arrangements, and hospitality, allowing Sybil to devote herself completely to choreography and performance. In the 1940s Sybil was a frequent guest at the Morrison home, which with its beautiful surroundings became a rich creative milieu and the site of many notable occasions. Helen also accompanied Sybil for her annual concerts in New York, including a return to Carnegie Hall.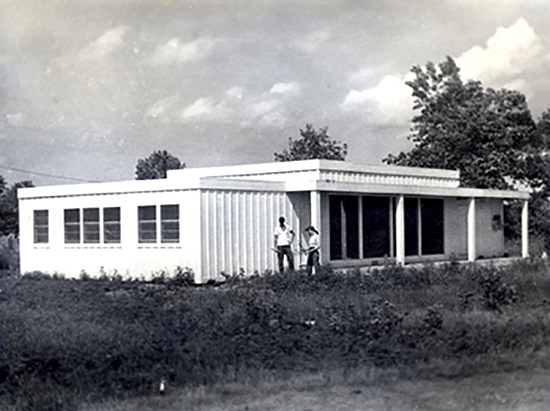 Sybil Shearer Studio, 1951
During the summers, Sybil went home to her parents in Lyons, New York. But after her mother's death in 1950, Sybil needed a home, and it was decided that she should have a studio-residence on land she bought from Bob Morrison. Helen designed it and supervised its construction. Completed in 1951, it served as Sybil's home and studio, a rehearsal space for the Sybil Shearer Company, and later the site for filming Sybil's dances.
For the next fifteen years in this rural compound, a joyous creativity permeated the activities of Helen, Bob, and Sybil — in photography, choreography, performance, exhibition, and travel. Always there was a stream of guests, including out-of-town dance critics.
Then, in June 1966, Bob died suddenly. Soon after the funeral it was decided that Sybil and her German shepherd, Toura, would move into the main house with Helen. Sybil was now artist-in-residence at the National College of Education in Evanston. While the College's Arnold Theatre was being renovated, Helen and Sybil spent the next two winters with John Martin and Alma Hawkins at UCLA in California, where Helen also continued a study of notable winemakers, though she did not drink wine.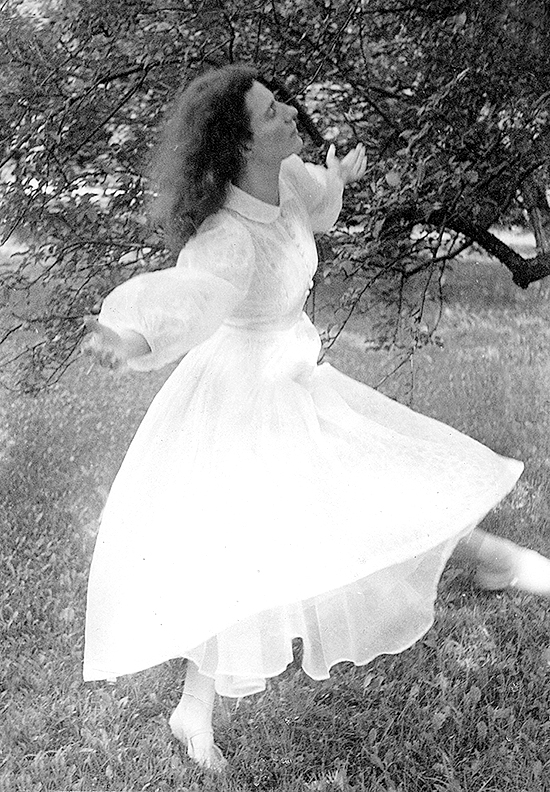 Sybil Shearer in "A Sheaf of Dreams", 1976
Life continued as before until January 1972, when Sybil and her company performed for the last time at Arie Crown Theatre in Chicago's McCormick Place. A year later Helen began filming Sybil out of doors, creating an hour-long film she called A Sheaf of Dreams. If was very hard to make but was finally presented at the Arts Club of Chicago in 1976. Interest had been stirred up by Walter Terry's advance article in Saturday Review, so it was shown as far away as California.
By this time Helen's health was beginning to fail, and she spent much of her last decade in a wheelchair, cared for by Sybil. She died November 6, 1984, and is buried with Bob in Rosewood Cemetery in Chicago.
Sybil concluded her essay, A Portrait of the Photographer, Helen Balfour Morrison, with these words:
"Although Helen Balfour Morrison never completely recovered from the damage to her heart, she lived into her eighty-fourth year full of creative energy in every activity she undertook. She was a designer of stage lighting, a short story writer, an architect, a costume designer, an impresario and a cinematographer, but always she was the photographer with or without a camera."
"Although Helen Balfour Morrison never completely recovered from the damage to her heart, she lived into her eighty-fourth year full of creative energy in every activity she undertook. She was a designer of stage lighting, a short story writer, an architect, a costume designer, an impresario and a cinematographer, but always she was the photographer with or without a camera."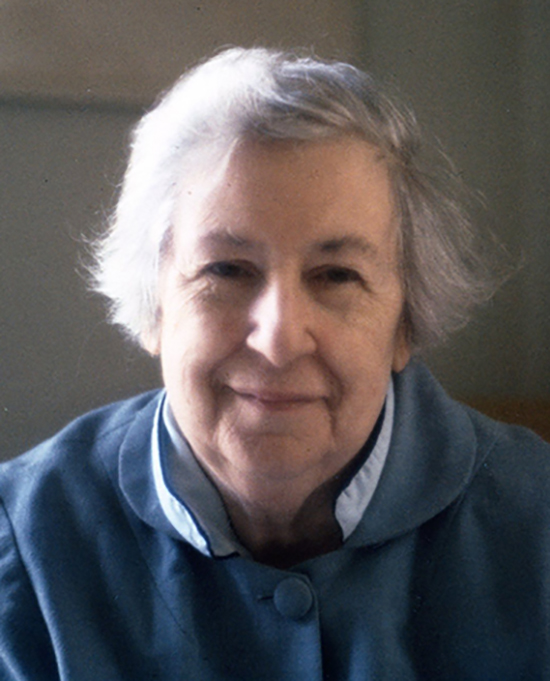 Helen Balfour Morrison, c. 1975