Mama and Papa were old to have chidren, and I had arrived unexpectedly—most things I did seemed to be unexpected.
Sybil Shearer, Autobiography, Volume III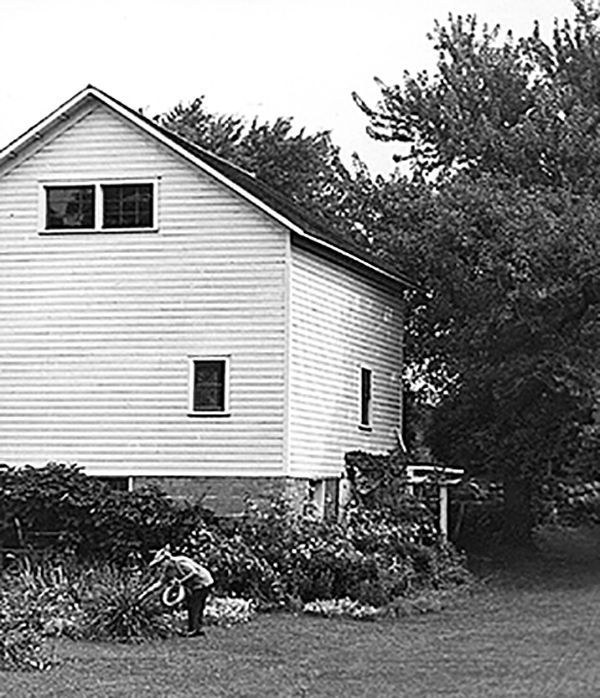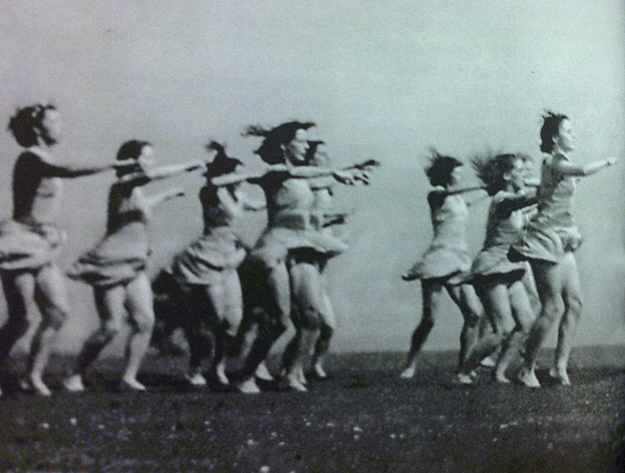 Perhaps it was destiny that the Bennington Summer School of Dance began its seminal experiment in 1934, the very summer after Sybil's graduation from Skidmore. The biggest names in modern dance were there: Martha Graham, Doris Humphrey, Charles Weidman, Hanya Holm, Louis Horst, and critic John Martin. Sybil enrolled as a student, and that fall her father agreed to support her for a year in New York. There she lived at the Three Arts Club, studied dance with Doris and Charles, and studied acting with Maria Ouspenskaya. Accepted into the Humphrey-Weidman Company, she returned to Bennington with them in the summers of 1935-1937 — as a dancer and as an instructor. She also toured with their company. In 1938-39 she danced and toured with Agnes de Mille, with whom she had become friends in 1935. And she studied music with Russian composer Yuri Bilstin; became friends with the esoteric composer Dane Rudhyar; and got to know John Martin and his wife better.
By 1936 her parents had moved from Newark to nearby Lyons, NY, where her father built a studio for her in the upper story of their barn. By 1940 she was perfecting her own dances and giving dance-demonstration programs. The culmination of her New York years was her radical solo debut at Carnegie Chamber Music Hall in October 1941, for which she received high accolades.