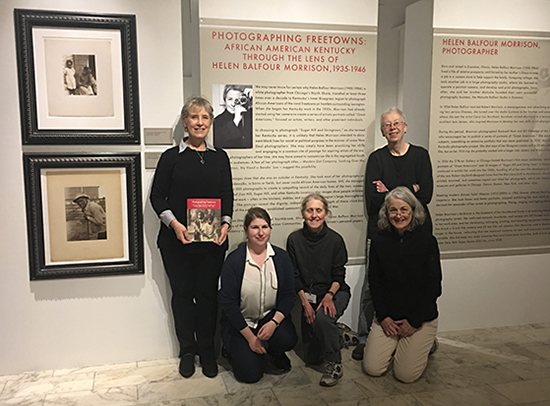 THE NEWBERRY LIBRARY
The Newberry is an internationally renowned independent research library with a focus on the humanities. All of the Helen Balfour Morrison and Sybil Shearer archival collections were gifted to the Newberry by MSF in 2019, and a cooperative relationship was established to encourage scholarship, exhibition, and events relating to these collections.
The Newberry Library: Helen Balfour Morrison Photographs of Kentucky Freetowns
CHICAGO FILM ARCHIVES
CFA is a regional film archive that conserves, promotes and exhibits films reflecting Chicago and Midwest history and culture. MSF films and audio materials are stored at CFA, with an ongoing program of conservation, digitization and presentation. In 2018 the Foundation gifted CFA with all of its films and soundtracks.
Chicago Film Archives Morrison-Shearer Collection 1940-1997
RAGDALE FOUNDATION
Ragdale is a nonprofit artists' community located on architect Howard Van Doren Shaw's former country estate in Lake Forest, IL. In 1976 Shaw's granddaughter, Alice Judson Hayes, transformed the property into an artists' retreat to provide time and space for artists to create important new work. MSF funds the Sybil Shearer Fellowship at Ragdale and funded the construction of the Sybil Shearer Studio at Ragdale.
CHICAGO DANCE HISTORY PROJECT
MSF is cooperating with the Project in its research on how Chicago has shaped dance and how dance has shaped Chicago throughout the 20th century and into the present. CDHP has video-interviewed MSF Trustees and former Sybil Shearer Company dancers, and MSF has helped fund an interview in Germany with John Neumeier of the Hamburg Ballet.
CHICAGO DANCEMAKERS FORUM
CDF is a catalyst for innovation and a means to increase dynamic interaction among Chicago's dancemakers. MSF helps support CDF and participates in its programs.