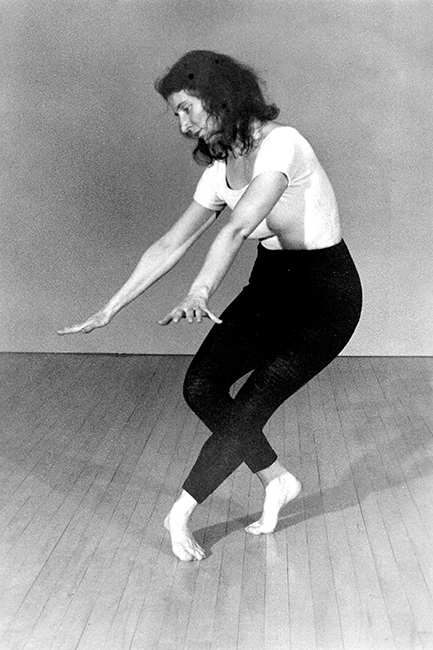 Through 1954, she returned annually to New York for a solo concert on her own terms, accompanied by Helen Morrison as her lighting designer and collaborator. The modus operandi was to prepare the program to perfection and, when ready, engage a New York theater and agent for a single performance, sometimes on a mere ten days notice. According to PAUL AFFELDER, ". . . everyone who is anyone in the modern dance world will make a bee-line to wherever she happens to be performing." (5) Walter Terry stated it more colorfully, saying that one audience was "packed with so many dance celebrities that if the roof had caved in, there would have been no American dance the next day." (6)
Apart from these forays to New York, Sybil's career was now firmly and permanently based in Chicago. Besides teaching at Roosevelt, she founded the Sybil Shearer School of Dance which grew to nine branches in Chicago area communities and Milwaukee. She performed occasionally throughout the region and spent summers with her parents in New York state. By 1950 both parents were deceased, and it was a time of change. Sybil left Roosevelt, turned her schools over to her teachers, and accepted an invitation to build her own studio-residence in Northbrook, Illinois, near Helen Morrison and her husband, Robert. Besides her solo performances she began choreographing for groups and formed the Sybil Shearer Company. In 1962 she became artist-in-residence at the National College of Education in Evanston, with full use of the Arnold Theater. By now critics were coming from New York and around the country to see what she was doing, and dance notables were frequent guests at Northbrook.
5 Brooklyn Eagle, Nov 12, 1953    6 Saturday Review, Nov 1, 1975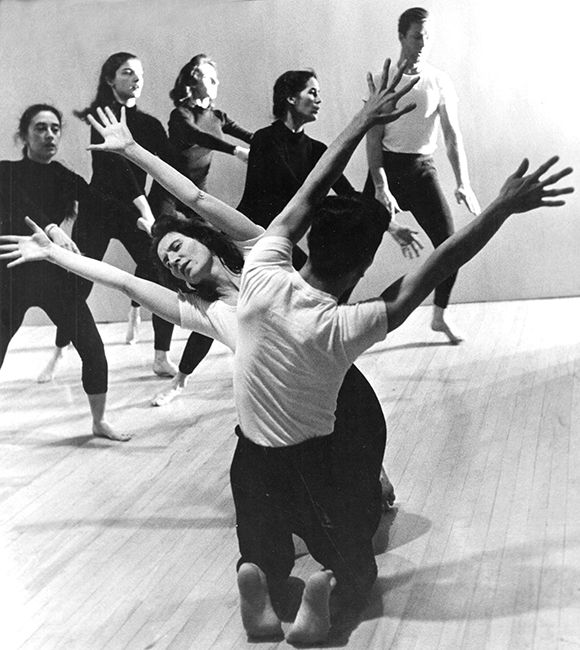 After the Company's last performance in 1972, Helen resumed filming Sybil's solos, and as Helen's health deteriorated, Sybil cared for her until her death in 1984. For the next two decades Sybil remained in the Morrison house, enjoying her friends, her gardens, and her dogs. An astute dance observer, she wrote for Ballet Review and other publications. She also formed the MORRISON-SHEARER FOUNDATION and became deeply interested in the philosophy of Rudolph Steiner. In 1994 she began her three-volume autobiography, Without Wings the Way Is Steep, none of which was published until after her death in 2005.
If Sybil Shearer is not as widely recognized today as one might expect, the explanation may lie in her choice to work outside the mainstream, her refusal to tour, and her determination to perform only when she felt "ready." Though reviewers deemed her "elusive" and "rarely seen," Sybil had her reasons: "A performance for me was a complete emptying out, and after each one I had to have time to recuperate. I needed to withdraw between performances in order that I would have the full amount to give the next time." Working in this intense way seems to have been essential to her extraordinary art.