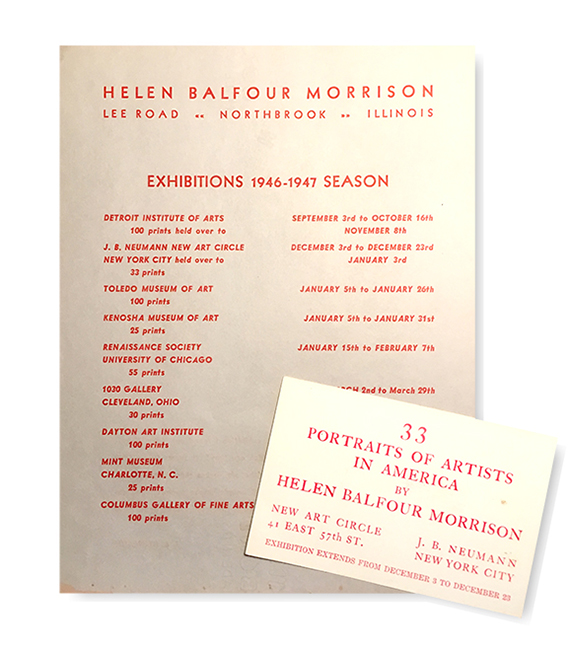 Her first major museum exhibition was at the Art Institute of Chicago in 1944, and it featured 34 portraits of Chicago artists. Between then and 1950, known exhibitions were held in Detroit, Dayton, Milwaukee, Toledo, Kenosha, Charlotte, Cleveland, New York City, Columbus, Colorado Springs, and Chicago – many of them in museums. The Detroit and Toledo exhibitions featured 100 prints, but the list of people whom Helen had photographed grew far beyond that.
It would be 67 years before Helen Morrison's photos were exhibited again. During all those years her pictures were kept in the Northbrook residence, occsionally shown by Helen to visitors during her lifetime and by Sybil Shearer until her death. Then, in 2006, all of Helen's photos and archives became the property of the Morrison-Shearer Foundation.
The Foundation Trustees long pondered the possibilities for a permanent repository, believing that Helen's work deserved wide access, research, and public attention through exhibition. In 2016, the prestigious Newberry Library in Chicago stepped forward, stating that if selected as the repository, they would exhibit the Kentucky collection immediately. Accepting the offer, the Trustees gifted the entire Helen Balfour Morrison archives to the Newberry Library in 2018.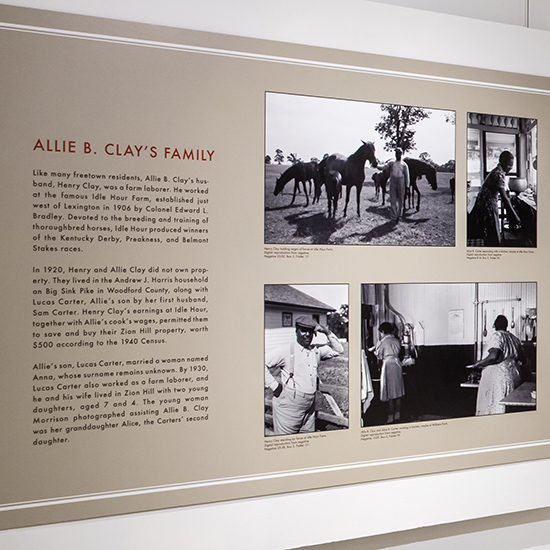 On January 20, 2017, one of Helen Morrison's long-hidden collections emerged for public viewing. Titled Photographing Freetowns: African American Kentucky Through the Lens of Helen Balfour Morrison, 1935-1946, the exhibition, at the Newberry Library in Chicago, was accompanied by a 32-page booklet by curators Martha Briggs and Catherine Grandgeorge.
Over the next three months thousands of visitors saw these pictures, many of whom attended curator-led tours. Several hundred visitors completed forms after seeing the exhibition, with comments such as:
"I would never have heard of Morrison without this exhibit! Timely and challenging."
"This exhibit humanizes the experiences of African Americans in the Kentucky Blue Grass better than anything I've read."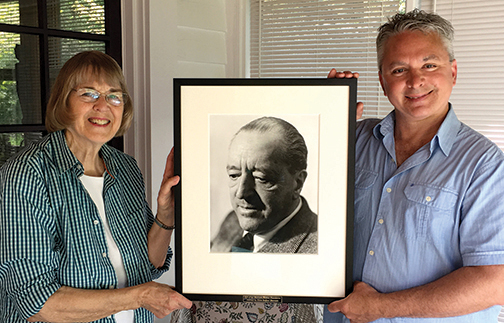 Individual Portraits on Permanent Exhibition
JENS JENSEN at the Garfield Park Conservatory, Chicago, IL, and at The Clearing in Door County, WI
MIES VAN DER ROHE at Illinois Institute of Technology in Chicago IL, and at Farnsworth House in Plano, Illinois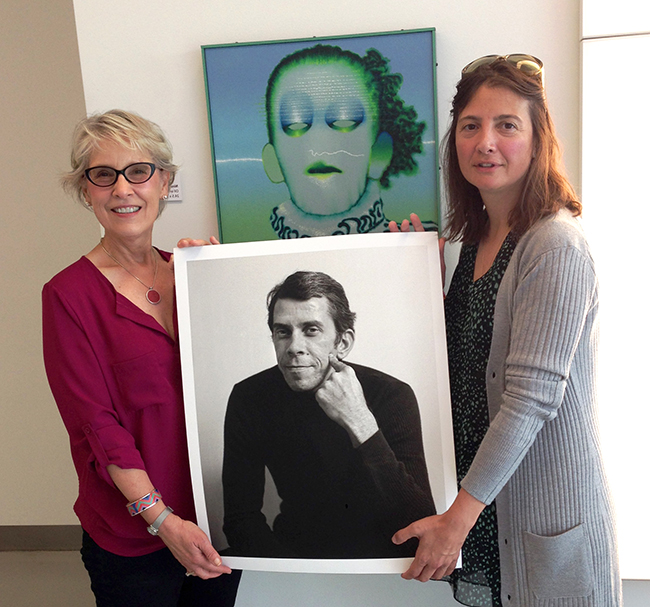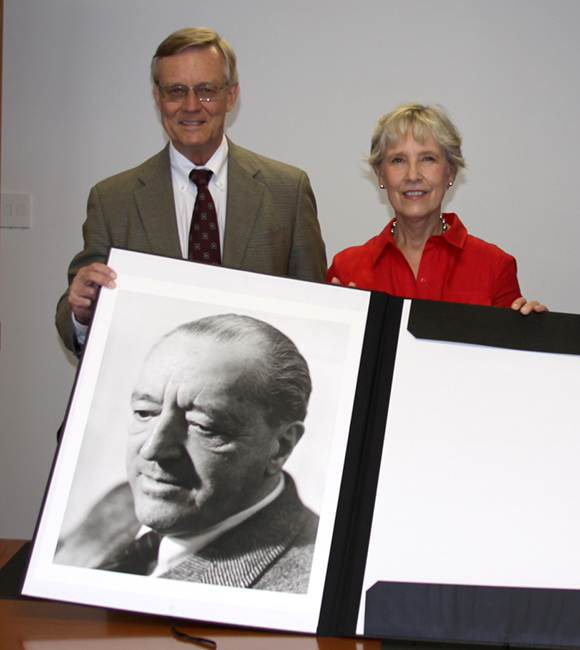 ROBERT MORRISON at Judson University in Elgin, IL
ALFRED CALDWELL at Illinois Institute of Technology in Chicago IL, and at the Caldwell Lily Pool in Lincoln Park, Chicago, IL
ED PASCHKE at The Ed Paschke Art Center in Chicago, IL