"My career was over. I was not yet aware that I had another waiting, which was writing."
Sybil Shearer, Without Wings the Way Is Steep, Vol III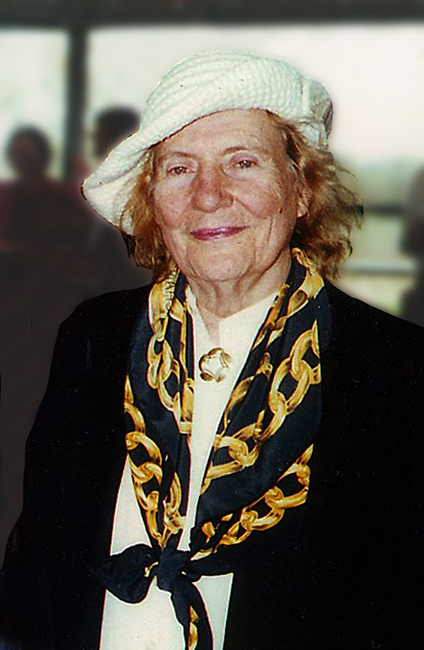 Shortly after that, a friend urged her to write her autobiography. In January 1994 she embraced this task and over the next years completed three volumes in manuscript, several thousand typed pages. Rich in reviews and letters, it reveals a unique artist and gives a thoughtful, personal history of American modern dance in the twentieth century.
In 2001 Sybil participated in the Chicago Dance Legacy Project's "Dance Attack" series, including four brief dance performances at the Harold Washington Library Theater. She was 89, and the younger dancers on the program loved her.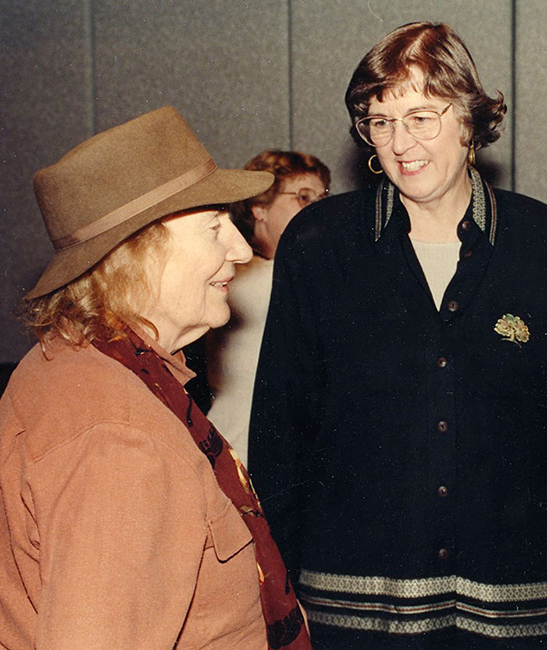 As she entered her ninetieth decade, her mind was clear, her body sound, and her energy abundant. Each day began with exercise and meditation. She grew luxurious geraniums in pots, tended acres of wooded gardens, and enjoyed the company of her two German Shepherd dogs. Afternoon tea with visitors was a tradition. Chicago cultural events were important, especially The Joffrey Ballet, brought to Chicago by her friend JERRY ARPINO. She became a disciplined adherent of RUDOLPH STEINER and Anthroposophy, although she had always credited the source of her dances and creativity to her connection with the spiritual world.
In February 2005 she danced publicly for the last time, interpreting Matisse in a program called "Artists and Dance" at the Art Institute of Chicago, just nine months before her unexpected death at the age of 93