Solos
In the fall of 1956 the British Film Institute announced a film festival of dance, and David Vaughan was helping to plan it. Having seen Sybil's Shades Before Mars in New York, he wanted her solos to represent modern dance in America. In her autobiography, Sybil writes:
"Well, we did not have any films because I never wanted to be before the camera. Helen, however, said, 'This time you are going to do it because I am going to shoot you.' She rented an Orican camera which would put the sound on the film as it was being shot, and James Cunningham and Robert Oakes Jordan combined their talents and expertise in producing stereophonic tape recordings to provide music for the film. We did this in my studio and put the film on the plane to London just in time for the showing."
She also notes, "[We] decided on my Carnegie Hall dances because [they] did not need staging or lighting." These solos were made when Sybil was 44, when Sybil finally realized the importance of leaving a visual legacy of her work. Additional solos were filmed in later years.
Company
About the same time as the British Film Institute request, Sybil had begun choreographing for her advanced students, and Helen filmed many of the rehearsals. This continued after the Sybil Shearer Company was formed in 1957 and until the Company's last performance in 1972.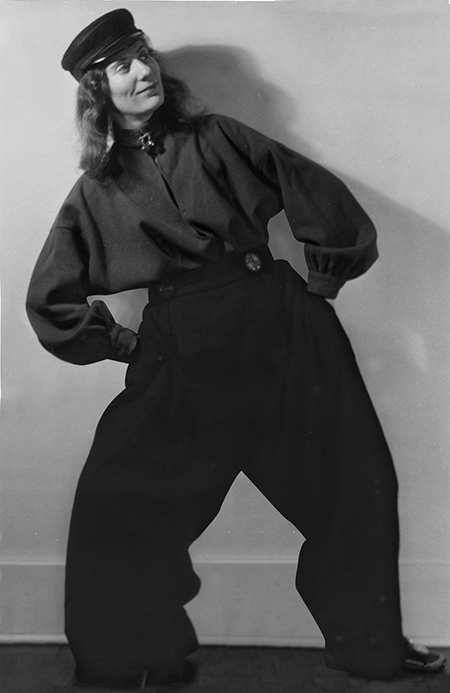 A Sheaf of Dreams
By 1972, Helen had begun a surreal film of her own entitled A Sheaf of Dreams, mostly using dances and characters from Sybil's solo concert, "Once Upon a Time," but filmed outdoors. Of it, Sybil writes, "It was [Helen's] work, her point of view, her philosophy, and her editing. It was a colossal one-woman effort on which I assisted."
National interest was stirred up by an article by WALTER TERRY in Saturday Review (November 1, 1975), but the film would not be ready for another year. In her autobiography Sybil describes the complications of producing it and the various private showings to friends so Helen could get their reactions. One of the early viewers was a German woman who was visiting a friend of Helen's. This was ISA GRUNER, noted for saving so many Jewish children during World War II. She wrote,
"I can't tell you how deeply impressed I am by your film. How could it be possible to create such a work of art? You forget that you are seeing pictures, you really see Sybil, the great artist, the enchantress, and the beauty and joy which surround her. It seems to me like a wonderful fairy-tale, a magic dream, and you don't want to wake up."
After its premier at the Arts Club of Chicago in May, 1976, Chicago critic ANN BARZELL wrote a long piece in the September issue of Dance News:
"Miss Shearer is the protagonist, the dreamer. The film is personal yet impersonal . . . a panorama of daydreams slipping in and out on edges of time. There are symbols, clues to thoughts . . . [but] this Sheaf of Dreams does not dissolve in vagueness. There is ever the sharpness that is the badge of surrealism."
After that the film was shown at colleges and schools in the East and Midwest, in a dance film festival in Los Angeles in 1980, and in New York at the Bruno Walter Auditorium, New York Public Library at Lincoln Center, twice in 1983.
Lewis Segal in the Los Angeles Times, May 3, 1980, concludes: "A Sheaf of Dreams confirms [Shearer's] reputation as one of the great individualists of American dance."