Newberry Library Fellowships
APRIL, 2020
Two Newberry Library Fellowships were funded by MSF for a study in 2021. The Newberry has presented the project as "The Edifying and Elusive Gestures of Great Americans," an examination of Helen Balfour Morrison's "Great Americans" portraits. Goals for this research include being featured in two publications, such as the peer-reviewed Archives of American Art Journal, to re-introduce Morrison's contributions to a broader public, and to consider the potential to develop a larger exhibition project.
Two recipients have been announced. Dr. Wendy Castenell is Assistant Professor of African American Art in the Department of Art and Art History at the University of Alabama. Her additional goals include exploring evidence about the reception of Morrison's works, and beginning to place her and her photographs within the larger context of contemporary female photographers engaged in documenting regional populations. She will also consider the way the early photographic series straddled
the line between traditional portraiture and the particular concerns of Modernism.
Dr. Amy M. Mooney  is an Associate Professor at Columbia College Chicago. She intends also to explore ways that exhibitions of the "Great Americans" portraits may have been used to promote a broader understanding of American identity, a central theme in her forthcoming book, Portraits of Noteworthy Character: Negotiating a Collective American Identity.
Her publications include a monograph, Archibald J. Motley, Jr., as well as contributions to anthologies and catalogs including Beyond Face: New Perspectives in Portraiture (2018). She is a recipient of fellowships from the American Council of Learned Societies, the National Portrait Gallery, the Smithsonian American Art Museum, and the Terra Foundation for American Art. In collaboration with Dr. Deborah Willis, she recently launched a digital humanities project, "Say It with Pictures" Then and Now that recovers and examines Chicago's African American photographers from the 1890s into the 1930s. While serving as the 2019-2020 Terra Foundation Visiting Professor of American Art at Oxford University, she delivered Regarding the Portrait, a four-part lecture series that draws from her forthcoming book, Portraits of Noteworthy Character: Negotiating a Collective American Identity, which investigates the social function of portraiture.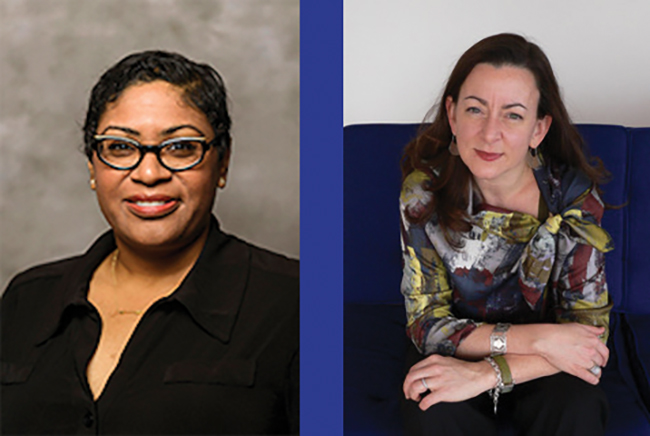 Dr. Wendy Castenell and Dr. Amy M. Mooney