After several years of working closely with the Ragdale Foundation, the Sybil Shearer Studio at Ragdale is underway in Lake Forest. The MSF gift of 1.5 million dollars is significant at a time when arts funding is floundering, and makes it possible for the development of both the dance studio and an adjacent composer's studio. Woodhouse-Tinucci Architects and Goldberg General Contracting are hard at work, and we expect the Studio to open in the Fall of 2021. As part of the Ragdale artists' community, it will provide an inspiring space for new creativity in dance and movement – a living legacy of Sybil Shearer and Helen Balfour Morrison. For more information, click here.
A documentary film committee, chaired by Liz Kidera, has commissioned Bob Hercules and Media Process Group (MPG) to create a short film about the work of Sybil, Helen, and the dance studios. It will premier as part of the opening of the new Sybil Shearer Dance Studio at Ragdale, Fall of 2021.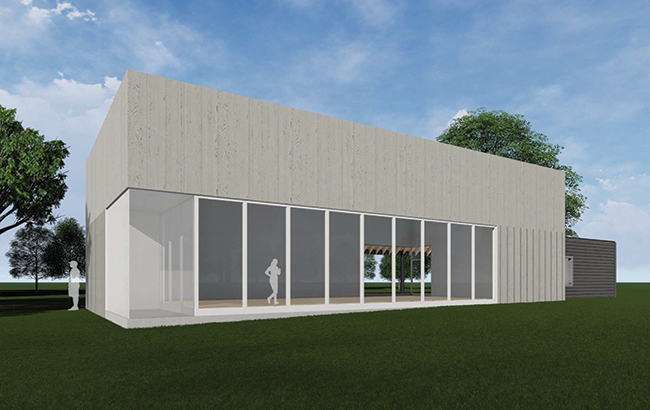 Covered entrances to the Dance Studio on the right and the Composers' Studio on the left.