Milwaukee-born JOHN NEUMEIER has been the Director and Chief Choreographer of the Hamburg Ballet since 1973. Yet his dance career and formative training took place in mid-century Chicago, most notably with modern dancer Sybil Shearer and the Stone-Camryn Ballet. This video documents a conversation between Mr. Neumeier and dance scholars Susan Manning and Lizzie Leopold, co-editors of Dancing on the Third Coast: Chicago Dance Histories.
Chicago Dance Legacies with Dr. Susan Manning and Dr. Lizzie Leopold.
Presented by the Harris Theater and the Morrison-Shearer Foundation.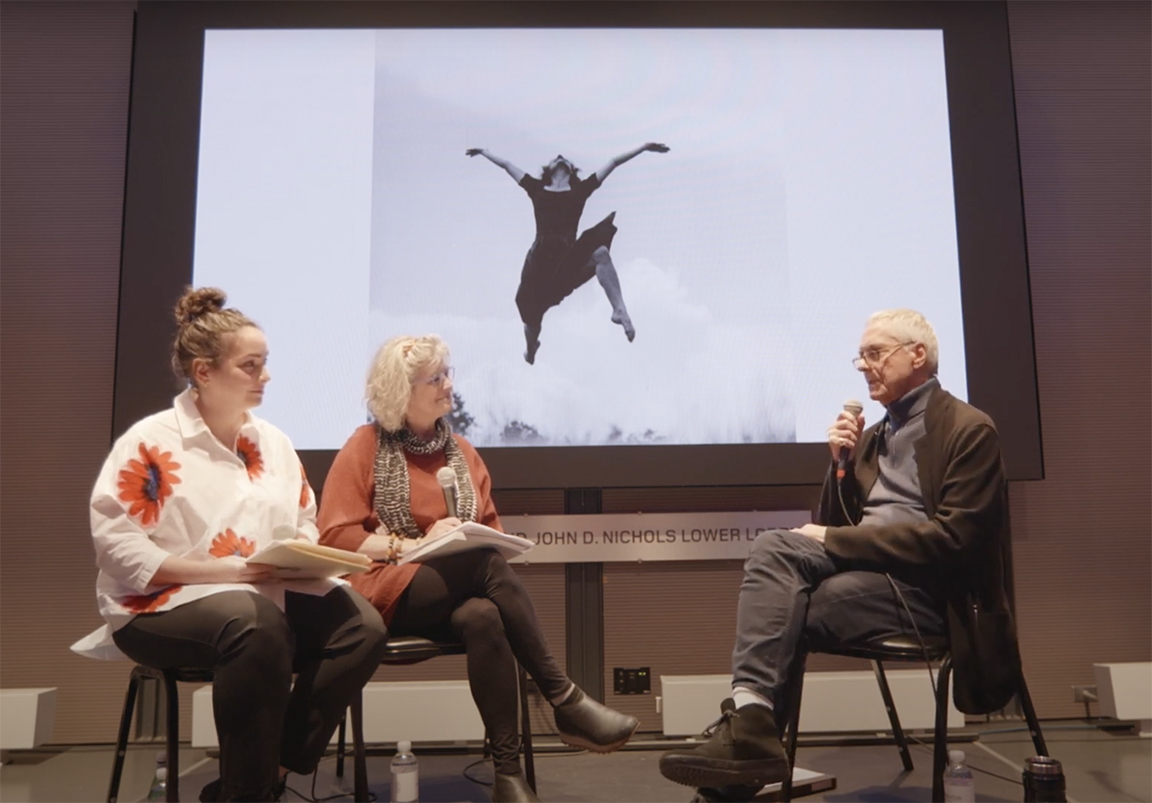 Dr. Lizzie Leopold, Dr. Susan Manning, and John Neumeier